Welcome to the Lean Six Sigma Experts of Georgia

Process improvement methodologies have gained relevance over the years due to the results they are able to achieve in any organization. Lean Six Sigma is the most used and relevant nowadays due to its focus on reducing waste and eliminating defects and variations.
Companies that want to have processes that are faster, more efficient, productive, and help them to achieve customer satisfaction, should consider its implementation. However, although 6 Sigma is not new, not many experts are available to implement it properly since it takes several steps and proper training to understand the methodology and how it helps companies to achieve process improvement.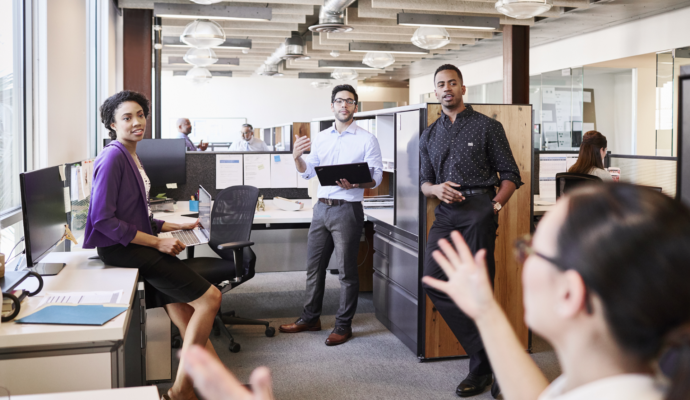 In order to implement it is necessary to find well-trained and experienced professionals that are certified in Lean Six Sigma in one or all of the different levels. Organizations can also choose to hire Lean 6 Sigma consultants who are able to work in building a team within the business and start projects around the methodology.
But before you decide to integrate LSS into your company, you must understand what it achieves and how it does it in order to know if it is the methodology that will change your company for good. Now, something important to notice is that Six Sigma is a method that can be learned for any individual interested in it.
Either a company that is trying to build a team or particulars who want to develop skills and know-how to work with Lean 6 Sigma. Here at Lean Six Sigma Experts of Georgia, we will give you an introduction to the methodology, how it works, and why it is important for your company or you as a professional.
In What Does Lean Six Sigma Consist?
First, let's answer a very common question: what is Lean 6 Sigma? It is a process improvement methodology that incorporates two individual methods of the same category: Lean and Six Sigma. And it was created to compete with the Kaizen methodology created in Japan that appeals to continuous process improvement and elimination of waste.
Individually, these two methods—Lean and Six Sigma—have the same objective of improving processes but the focus they have within a company to achieve the result is different. Lean focuses on eliminating waste in the processes to obtain a product or service to allow the company to optimize them and deliver valuable results to the customer.
Meanwhile, 6 Sigma aims to reduce defects and variations in the processes. But what are these defects and variations? They would be every step and action that delays the company to obtain the desired result or is not efficient or productive to obtain the products. It is a matter of finding the most productive and efficient steps to build an entire production process and eliminate those that are not valuable.
When you combine both methodologies, you get Lean 6 Sigma and are able to achieve process improvement by focusing on:
Reducing waste.

Eliminating defects and variations.

Identify problems.

Find the source of the problems.

Solve each problem and issue.

Consider customers' requirements to obtain the products and services.

Build a continuous improvement culture to make the company grow.
One of the main objectives of Lean 6 Sigma is to satisfy all your customers' needs, which is difficult when you do not have efficient processes that allow you to obtain valuable products and services. Therefore, it is about focusing on your customers' requirements, understanding your processes, and identifying all the problems, aspects, and elements that difficult the task of obtaining the desired results.
You want the company to be more efficient and for it, you will need to work on the waste in your processes, the defects, and variations when obtaining the products and services but also in identifying and solving problems and make plans to prevent them.
How Lean Six Sigma Works
---
Understanding the basics, structure, and objectives of the methodology is crucial to implement it properly. Now, Lean 6 Sigma has many tools that allow it to be implemented in an organization and achieve the desired results.
What you need to stick with when trying to understand it without any experience is that the methodology is more focused on solving problems and preventing them. And when following the principles of eliminating waste and defects, you will be able to follow a framework while also using an additional method included in 6 Sigma: DMAIC.
The acronym follows every step of the method that helps companies to achieve continuous process improvement:
Define or identify the problems within the company and more specifically, the processes. Also, the objectives of your projects, variations, defects, and customers' requirements.
Measure the company's efficiency, productivity, performance, and variability of the processes to understand what needs to be improved.
Analyze the processes and the company overall to determine the causes and sources of the variations.
Improve processes by considering the previous aspects and starting to solve problems.
Control the future processes by planning the actions and required changes to maintain and improve them so the company can stay efficient and productive.
What the DMAIC leaves behind is the need of eliminating waste, which is where the principles of Lean play an important role and are included in the methodology. You can consider DMAIC to be a 6 Sigma methodology while Lean addresses reducing or eliminating waste.
With that said, there are different types of waste to consider when identifying it in your processes and understand how they can be either reduced or eliminated:
Defects.

Overproduction.

Waiting.

Unused Talent.

Transportation.

Inventory.

Mobility.
Everything that involves using more resources, taking longer to obtain the products or services, and affects the effectiveness of the processes is considered waste in your company.
Therefore, you need to determine properly the type of waste in your processes and how you can start reducing it to take it to zero if possible.
How to Implement Lean 6 Sigma
In order for a company or organization to implement the methodology and work around it, it will need to have a well-established and trained team of experts. Within the method itself, different levels are known as belts.
Each level determines the understanding and ability of the expert to implement 6 Sigma and fulfill a role. A company that is aiming to implement it needs to have several experts at each level. Initially, it is possible to have one or two professionals who can create a plan for how it will take place and determine the company's needs and objectives.
However, the more you advance with the methodology, the more projects and tasks there will be to handle. This is why the first step to take for its implementation is to build a team within the company. For this, you have 2 options:
You can hire Lean 6 Sigma consultants that will help you during the entire process and be the experts in the company.

Take the time to have a group of your employees getting Lean Six Sigma training in different belts.
Both options are viable for any organization and it will depend on the preferences. Also, it is possible to hire Lean Six Sigma consultants and have them training your workers in the methodology. At Lean Six Sigma Experts of Georgia, we provide both options:
Lean Six Sigma Consulting.

Lean Six Sigma Training.
You can contact us and rely on us experts to handle the project in the way you decide to. With that said, let's suppose you are starting to implement 6 Sigma. The first step is to take the time to assess the company, identify its needs and goals, and its customers' requirements to focus on obtaining the best products and services.
Once this is done, it is time to implement the DMAIC method to work around the problems, solutions, and all aspects previously mentioned. The Lean principles of eliminating waste will be in compliance while implementing DMAIC and also, drawing a Value Stream Map to understand the processes and how they work in the company at the moment.
There is no such thing as a final goal for Lean 6 Sigma, but continuous improvement could be considered to be it since it is not something that finishes but remains as the final step.
Which Lean Six Sigma Training Is the Best?
In our company, we are proud to offer a well-designed and established training program for any company and its employees or particulars that wish to learn about the methodology. In Georgia, we are a top-notch company that will provide the best training and the main reason lies in the quality and skills of our experts.
Now, if the question is focused on choosing the best training, there is no good option when it comes to 6 Sigma since all of them meet a role. However, to understand what training is the best for your employees or your personal preparation, you need to know there are divided into 3 types: yellow, green and black. Our training is focused on the main 3 belts in Lean 6 Sigma, which we mentioned are considered the levels in the methodology.
According to your knowledge and understanding of 6 Sigma or, if you have gotten trained before, you can choose from the three. But those who are just starting need to go from yellow to black that corresponds to the right order: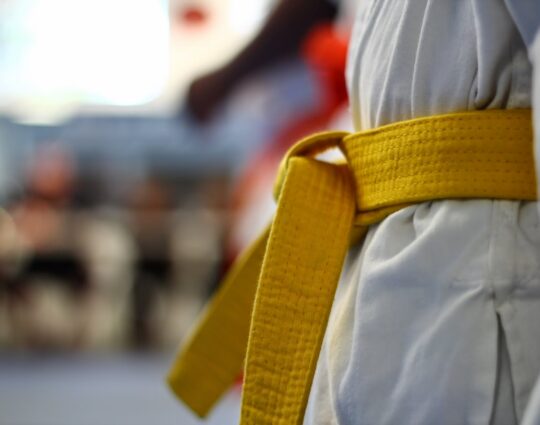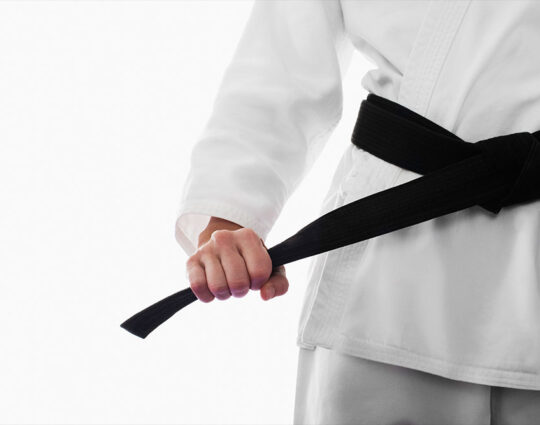 Lean Six Sigma Certifications After Training
Once you complete training either as an individual or employee in a company, you must get certified to demonstrate compliance and understanding of Lean 6 Sigma. Therefore, here are a few aspects to consider as a company or individual:
When providing training to your workers with our assistance, we will open the opportunity to take the exam for the respective belt training and get certified if approved.

For individuals, we can provide the previous benefit as well.

Certification in yellow, green, or black belt is crucial to perform your role in any company.

The only way to get certified in any of the belts is by approving the international exam for it.
At Lean Six Sigma Experts of Georgia, we have built a program where companies can provide access to their employees for the certifications and individuals can contact us to obtain it as well. If you have gotten trained by other experts, you can still rely on us to get certified.
A Six Sigma belt certification will be valuable for any company you decide to work with and as a company yourself, you will have valuable experts that will fulfill an important role. Also, our certifications do not expire but if you need to get re-certified for any reason, we can provide the solution. Just keep in mind 6 Sigma certifications are only for people, not entities or companies.
If you decide to take our training and go for our services, we have made sure to include different options. Starting with the fact you can either take Lean 6 Sigma online training or go for the in-person option. Our yellow, green, and black belt training options are available online for people who do not have time to attend in-person courses or classes.
Also, we have created this program to address the necessity of staying at home during these quarantine times and preventing any unnecessary meetings. To access our online training, it only takes a call or email to our team to schedule when you will start it. With that said, our Lean Six Sigma online training is not the same as our in-person option.
For the online course, we focus on providing the essential, all the tools, and make sure you are understanding every aspect of the methodology. However, providing practice and experience will be a bit more limited due to the circumstances but not impossible. Our in-person 6 Sigma training does open more opportunities to build experience and work closely with our experts. But both options will provide the same results: a well-trained and experienced professional in Lean 6 Sigma.
For our certifications, you can take our online exams and we will send them once approved. Or you can also go for the in-person option where you will visit our offices briefly to take the exam alone. The structure of our exams is different according to the belt you are trying to get certified in:
Yellow belt exam: 100 questions with about 2 to 3 hours to complete.
Green belt exam: around 100 to 120 questions with 3 hours to complete.
Black belt exam: includes 150 questions and 3 to 4 hours to complete.
Although we follow the international standard to provide certification through our exams, we always change the questions and make sure they are unique and well-designed.
6 Sigma is a methodology that has been around since the 1980s. Therefore, do not expect it to be new or something companies are just starting to implement. Instead, it has been a game-changing method to stay competitive for the last 3 to 4 decades, and fortunately, it continues to be the same. Companies that want to achieve process improvement and stay competitive in the industry should focus on Lean 6 Sigma as the main method to implement.
It is not relevant because of its process improvement focus but rather the principles and objectives that come with it. Being able to improve processes while reducing waste, eliminating defects and variations, is not a focus that other process improvement methods have. To be more specific, the improvement is possible thanks to the actions taken in dealing with waste and variations.
Also, the problem-solving approach it allows to have in companies is what truly changes everything. Finding problems, identifying their sources, solving and preventing them, is part of what Lean Six Sigma is. As a result, it continues to be relevant in 2021 thanks to all the results you can achieve with one methodology alone. Its implementation is crucial for any company and organization and no one is limited to use it or not. Large, small, new, or old companies can implement Lean 6 Sigma anytime and strive to obtain the desired results.
How We Help You with Lean Six Sigma
Our role at Lean Six Sigma Experts of Georgia is to provide you with training so you can implement the methodology in your company, give your workers the preparation to do it, or build your personal career based on 6 Sigma. But besides offering Lean Six Sigma training and certification, we can also help you to implement it.
Our Six Sigma consultants will handle the project if necessary and guarantee an organization is able to meet all the objectives of the methodology. Therefore, you can expect to access services that are focused on training people, giving opportunities, providing certification but also implementing the method itself. We also have a solution aimed at high school students that want to learn Six Sigma and develop all the skills that come with it.
Institutions can choose to hire us and have our trainers preparing a selected group of students to provide them with more tools to build a professional career, have more college and work opportunities, and develop a problem-solving personality as well as confidence. When we say we can help you with all your Lean Six Sigma needs and issues, we mean it. We have included all Lean Six Sigma courses, belt, in-person and online training, certifications, and more solutions for you and any other company or individual.
Our experts can also help you with the basics and introduce you to what is Lean Six Sigma. You do not have to go for a specific service right away if you are not aware of what you actually need. We can start by providing more information—besides all the previous ones—about Six Sigma, its principles, structure, and how it would work for the company you own or you work with.
We will also include information about how it benefits an individual to learn and get trained in Lean 6 Sigma. Our goal is to provide you with solutions but also the essentials about the methodology. Therefore, expect a better Six Sigma overview if you decide to rely on us for all your needs, certification, training, and more. And the best part is that you can find us in any city in the state of Georgia.
There are so many areas or regions where we offer these services with most of them being cities.
However, if you need any of these services, you need to contact us. The list below comprises the areas where we offer these services.