Georgia Lean Six Sigma Green Belt Training and Certification

Although it is not mandatory to be yellow belt certified, your journey and training through the Lean Six Sigma green belt will be much easier and complete if you are certified in it or, at least, trained. During yellow belt training, people learn the basics about 6 Sigma, how it is structured, essential tools, principles, and objectives.
As simple as this knowledge is, it is crucial to understand the methodology and be able to implement it in any company later on. Therefore, building a good base and having the basic but essential knowledge is crucial to be a well-versed and qualified expert in the topic.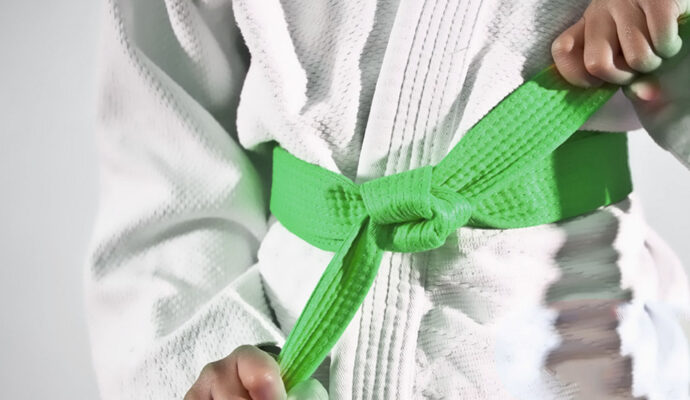 But since the yellow belt includes this, what do you learn during green belt training? At Lean Six Sigma Experts of Georgia, we take the previous topics from the yellow belt and dive deeper into what they mean, how tools are used, and teach you the essential to start and manage LSS projects. Another goal we have is to teach you about advanced analysis, how to identify problems, understand the objectives of the company, and start implementing the methodology.
After all, those that obtain a green belt certification should be able to start and manage projects and will have a more essential role within the team. There are many elements, tools, and aspects you need to learn about in order to fulfill your role as a green belt expert and get certified in the first place. Our experts will guide you step-by-step and guarantee you are able to have a complete understanding of the methodology along with knowing how to achieve results through projects and tasks.
How to Get Lean Six Sigma Green Belt Training
---
In order to access all the knowledge and tools for the methodology, you only need to contact us and our team will handle your training. We are available throughout the state and companies that want to have a part of their employees trained and particulars who want to advance in their Lean 6 Sigma training can both access the service.
What we request from any applicant is to choose the type of green belt training he or she wants. We offer in-person and online Lean Six Sigma training so people are able to access the opportunity without leaving their working areas or their homes. There is no difference in the topics we focus on during this specific belt and you can expect the same preparation for either of the options.
With that said, we are more interested in letting you know the specific topics we treat during our green belt training. In this way, you can have an overview but also a breakdown of what to expect:
DMAIC. We pay extra attention to teaching you about this Six Sigma tool but phases as well.

DMAIC stands for define, measure, analyze, improve, and control, which are the phases or stages a company should go through in order to find problems and solve them.

But more importantly, achieve continuous improvement and have control over processes.
Value Stream Maps. To identify the waste, defects, and variations in the company's processes you need to understand them first. The value stream map allows you to have a close look at how the production takes place and every detail and element involved with the processes, which will help you to address the issues and waste to eliminate.
Additional topics and tools. We have many aspects to handle during this training despite the previous two being the most essential ones.

With that said, we have included: risk mitigation, SIPOC, X-Y Matrix, control charts, advanced analysis, data collection, advanced measurement, and much more.
Is Lean Six Sigma Green Belt Worth It?
---
If you have gone through the yellow belt training and gotten certified, you should be able to be enjoying different benefits. Starting with the opportunity of fulfilling a small role in reporting issues and measuring projects and processes. This alone brings an increase in anyone's salary and more career options.
For companies, they are still missing other experts that are able to handle the projects and do part of the hard work. Here is when a green belt plays an important role since any expert trained and certified in it will be able to start and manage the projects while also training yellow belts or other members of the 6 Sigma team. This means that for companies, a green belt—and several ones—will always be worth it since it is necessary to implement the methodology and achieve results.
Thus, investing in green belt training for several workers will bring results and benefits without a doubt. For particulars or professionals who want to expand their knowledge and develop new skills, a green belt means more career opportunities, better salary, valuable for any company and organization, handle projects and fulfill more relevant roles.
It is completely worth it in the short and long run. And since it only takes from 2 to 5 weeks to complete our green belt training and get certified, you will not notice the time you will invest in it.
How to Get A Green Belt Certification
The certification comes almost naturally after you finish your training. Something to keep in mind is that you cannot get certified by yourself. An authorized company or organization needs to provide the certification for it to be legal and valid.
In order to apply for one or obtain it, the person needs to take the green belt exam and approve it according to international standards. Here at Lean Six Sigma Experts of Georgia, we provide the option of getting certified after having trained with our experts. You only need to apply for the exam and you will be scheduled to take it either in-person or online.
The certification is also available for those that were trained by other experts but need to take the exam with an authorized company. All you have to do is to contact us and let us know this is what you need. However, if you are taking our green belt training and finish it, we will schedule your exam right away and open the certification option.

There are so many areas or regions where we offer these services with most of them being cities.
However, if you need any of these services, you need to contact us. The list below comprises the areas where we offer these services.