Lean Six Sigma Training in Georgia

Any individual or company that wants to implement LSS to improve processes and probably build a career around it, will need to go through a Lean Six Sigma training program. After all, understanding Six Sigma requires a lot of time and understanding it does not mean a person will be able to implement it effectively in a company.
Therefore, any company that wants to integrate the methodology into its processes and structure needs to designate workers to take the training and be qualified to work in projects. While particulars who want to work for companies or deliver Six Sigma services have to go through the same training program.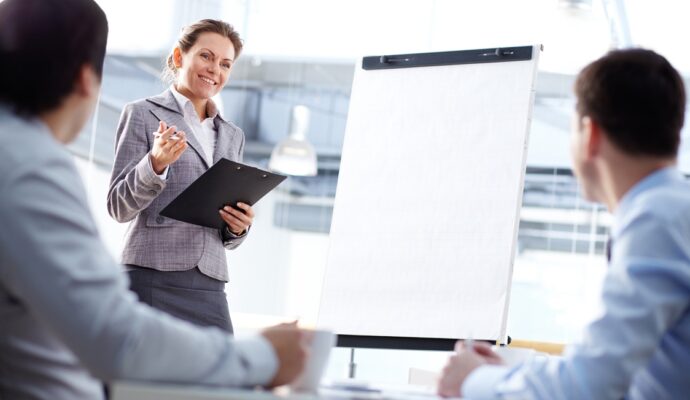 For this, it is important to choose the right experts that will prepare you in the methodology and also decide what specific training you will take. At Lean Six Sigma Experts of Georgia, we have 3 types of training that correspond to the specific Lean 6 Sigma belt or level:
Yellow.

Green.

Black.
According to the one you enroll in, you will learn different topics that include terminology, structure, principles, objectives, tools, risk management, problem-solving, and more. The levels go in the same order, from yellow to black. However, other belts are available but we only deal with the main ones for any person to fulfill a role within a company and LSS team.
Which Lean Six Sigma Training is the Best?
---
There is not something like "the best" training. Each belt or level is required since the expert that will come out of it will play a role in the team to achieve results with the methodology. Therefore, it is a matter of determining the level of compliance and understanding you are aiming for and the roles you are wishing to fulfill within the team.
It also depends on other aspects since enrolling for one of the training might depend on the other. In our company, it is not mandatory to go through yellow belt training to opt for the green one, but we always recommend following the progression. Every level comes with essential knowledge and details to consider to understand the next one and it can also make the training processes faster and more productive. With that said, our training options have different topics involved:
We focus on the basics, concepts, terminology, structure, tools, and how it works in a company to achieve process improvement. Our experts' role is to teach you the essentials and guide you through data collecting and measuring processes and effectiveness. By the time you complete this training, you will be able to understand Six Sigma, its structure, and opt to fulfill a small role in the team that is for reporting issues, collecting data, and measuring processes and projects.
We take the previous topics and focus on diving deeper into them. More specifically, we aim to teach you about Six Sigma tools like DMAIC and the Lean focus on reducing or eliminating waste. The goal is to prepare an expert that is able to implement the methodology in an organization by starting and managing projects.
Although this person will not be the leader or more influential person within the team, the role of managing several projects will be a great deal. Besides DMAIC, SIPOC, and problem-solving, we will approach topics like customer requirements, risk mitigation, SIPOC, and understanding of all Lean Six Sigma tools to implement.
All topics, tools, principles, and objectives of the methodology are reviewed in this training while also making emphasis on achieving a full understanding and interpretation of LSS's philosophies. More than reviewing previous topics, we will help you to build leadership and problem-solving skills to fulfill the roles of teacher, coach, mentor, and leader in the team.
You have to supervise projects, guide your members, assign roles, find and solve problems, handle new projects, and take care of different tasks. A black belt expert should have experience being part of an LSS team, which is why we usually recommend going through green belt training before enrolling in this one.
How Long Does It Take to Complete Six Sigma Training?
---
Most experts and companies establish a timeframe for each type of training. We are not the exception since it depends not only on our experts and how the training program is structured but also on the person taking it. The belt chosen is what influences the time the most.
But what we can guarantee you is that our training programs take less time to complete compared to other options in Georgia.
Lean Six Sigma Yellow Belt Training: between 1 to 2 weeks. It consists of 10 to 17 hours, which can be completed in a timeframe of your preference as well.
Lean Six Sigma Green Belt Training: between 2 to 5 weeks. Most green belt programs take around 6 weeks but we have made sure to include all essential and additional topics without having to take more time than necessary.
Lean Six Sigma Black Belt Training: it takes between 1 to 3 months to complete due to all the skills, aptitudes, and topics to develop and cover to fulfill the roles. Most of our clients complete it after a month or two at most.
Keep in mind that these timeframes include the exam and certification. After you complete a training program, we will schedule your exam to get a Lean Six Sigma certification that corresponds to your belt. If approved, the certification will be provided soon after the exam.
Lean Six Sigma Online Training & In-Person
At Lean Six Sigma Experts of Georgia, we worry about how people and companies can access our training. This is why we have designed two types: in-person and online. You can request any of our 3 training options and take it from home, your office, or visit our premises and facilities every day until your complete it.
Our experts are open to both programs and there is no difference in your training. The results will be the same: an expert in Lean 6 Sigma.

There are so many areas or regions where we offer these services with most of them being cities.
However, if you need any of these services, you need to contact us. The list below comprises the areas where we offer these services.