Georgia Lean Six Sigma Black Belt Training and Certification

Within a company, everyone has a role depending on the preparation, training, and experience. For Lean Six Sigma is not any different and as important as yellow and green belts are, a black belt expert is required to handle the implementation of the methodology.
The Lean Six Sigma black belt expert has the role to supervise all projects, provide training to other members, act as a coach and mentor, and handle problems and their sources. There is a lot of preparation and training behind the experience and knowledge of this expert in order to fulfill so many roles efficiently and according to the company he or she is working for.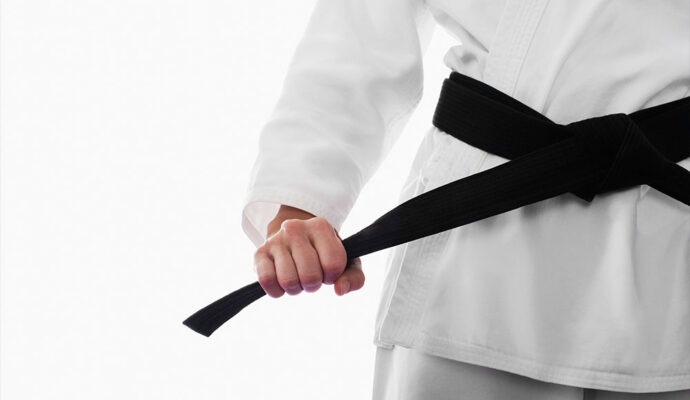 And since 6 Sigma involves many elements, principles, and tools, anyone who wants to opt for black belt training and its certification needs to comply with the green belt and usually, yellow belt as well. Our role at Lean Six Sigma Experts of Georgia is to provide you with full training in this relevant and crucial belt within the methodology.
More than teaching you about how Lean 6 Sigma works and focusing on other tools and philosophies, we want to develop your leadership skills. A black belt will not handle projects directly but will need to supervise them properly and lead the entire team within the company to a positive result. Now, there is a lot to do when implementing Sigma and this includes finding problems, their sources, and solving them.
For these tasks, a black belt expert is the one that usually takes care of every step with some extra help from green belts. But how can you reach this point? Proper training will always be required and is mandatory to start from it if you want to be prepared for the role.
What Does Lean Six Sigma Black Belt Teach?
---
Before jumping into the salary, work opportunities, and all benefits that come from training and getting certified in this level, let's focus on what you actually learn from it that is different from the rest. First, our program is built differently although it addresses the same topics. With that said, our main focus is to take Lean Six Sigma principles and concepts and take them to a new level during this training.
A full understanding and interpretation of each concept and principle are required to know how to create projects and supervise them while also guiding your team to the desired results during implementation. Therefore, we need to go back to the basics but putting emphasis on elements and concepts that were not addressed properly or just barely touched during the previous belts. Once this is done, our experts will start working on teaching you all details and uses of the Six Sigma tools and Lean ones included. Starting with DMAIC and your personal role in problem-solving, process design, and control.
Next, we need you to have the knowledge and confidence to explain supporting systems and tools of the methodology. And while on it, developing leadership skills, understand team dynamics, and know everyone's responsibilities will be addressed. As you can see, the black belt training includes much more compared to the previous yellow and green belts where concepts, implementation, and tools are learned just enough to work with them.
Is Lean Six Sigma Black Belt Worth It?
---
Since this expert will be the one to supervise all projects, deal with problems, and the leader of the entire team, it is definitely worth investing in the belt. However, depending on if you are a company or individual interested in it, you will need to consider a few aspects. For companies, a black belt represents an expert who will be in charge of all projects and finally allow them to implement the methodology to achieve positive results and goals.
Therefore, it is about the company investing in training its workers—a group of them or only a few—to acquire the previous knowledge and understand all the topics mentioned. Particulars have a different approach for this since it is a matter of building their own career. A person who decides to invest in black belt training will not regret the decision but the benefits are not related to a company or organization.
Getting black belt training and the certification means you will be able to:
Have an excellent salary.

Be valuable for any organization.

Have more career options.

Fulfill more important roles.

Grow in any business and company.

Apply for different job positions.
Build a career around the methodology and your knowledge alone.
Can You Go Straight to Six Sigma Black Belt?
Yes and no. It is possible to apply for Lean 6 Sigma black belt training without having to finish green belt training or getting certified. In the beginning, we mentioned it was mandatory but this is more a recommendation within our company. Those who want to get black belt training will be able to complete it much faster and without any issues if they have the knowledge from the green belt level.
We highly recommend following the progression in levels when it comes to Lean 6 Sigma to guarantee there is a full understanding of the concepts and principles. This means we will always encourage companies and particulars to go at least through the green belt training before enrolling in the 6 Sigma black belt training. However, for those that prefer to take more time but jump right into this level, we can open the option to apply for it.
Since you have both options, the real question would be: what is the difference between going straight for the black belt and deciding to take the green belt first? As we mentioned before, it is a matter of how fast and easy is to finish the training. Usually, it takes around 1 to 3 months to finish our Lean Six Sigma black belt training but if we work with people who have green belts beforehand, they are able to finish sooner.
Compared to those jumping straight to the black belt training, they usually take the full 3 months to complete it. Also, it is important to notice that in a resume and to apply for a job position, having both pieces of training will be more beneficial. Despite this, it is up to you to choose how you decide to approach this. At Lean Six Sigma Experts of Georgia, we will be happy to offer you both options and go for the one that suits you better despite our recommendation.
There are so many areas or regions where we offer these services with most of them being cities.
However, if you need any of these services, you need to contact us. The list below comprises the areas where we offer these services.