Best Local Lean Six Sigma Experts of Columbus, GA

Most people in Columbus believe that Lean Six Sigma is a methodology only workers or employees for certain companies and industries can learn about. However, the Sigma can be learned by any individual who is interested in understanding it and working with the method in the future.
It is a matter of finding the right Lean Six Sigma training that can prepare you depending on your current knowledge about 6 Sigma. Before getting there, the structure of the methodology can be complicated but the levels, which are known as belts, are the simple part and how training is usually divided.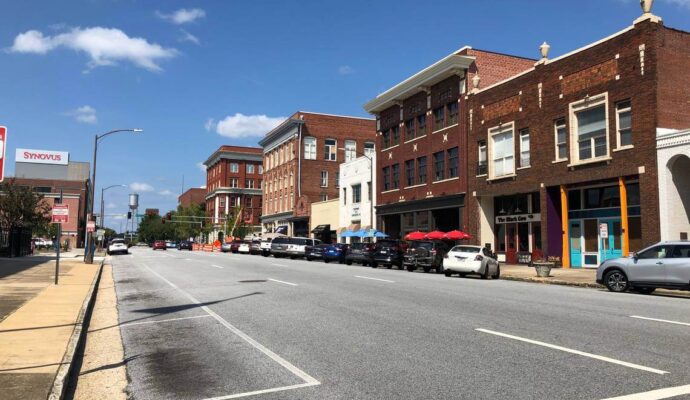 The yellow belt training is focused on those that are just being introduced to Lean 6 Sigma and are trying to learn about how it is implemented in a company to achieve process improvement. The topics included in this option cover the basics, principles, concepts, specific tools, and how it helps companies in the first place.
Green belt training is the level that follows the yellow one and it aims more for the implementation of the methodology. You will learn about how it is implemented, how to use the right Six Sigma tools, and be able to start or manage projects as an expert in this belt. Finally, the black belt involves a full understanding of all of the tools, principles, and philosophies of Six Sigma but also the development of leadership skills.
Six Sigma has several belts included besides the ones mentioned above, but these are the main 3 and the belt training options we offer at Lean Six Sigma Experts of Georgia. In our company, we focus on delivering Lean Six Sigma training and other solutions or services to cover people's needs related to the method. Therefore, you can learn about LSS with us and move onto a new phase in your life.
Is Lean Six Sigma Training Available Online?
Since it takes time to get trained in any of the previous belts, we have made sure to make it comfortable for anyone accessing them. Therefore, we have Six Sigma online training available in our company. Companies can contact us and request the online program for their workers to take during working hours or in their homes.
While particulars can reach out to us in order to schedule the Lean Six Sigma course that covers their needs and objectives the best. However, if you are interested in in-person training, we also have this option available for anyone in Columbus. You only need to let our experts know and they will arrange the meetings by following all the sanitary and safety measures required due to the current COVID-19 situation and lockdown.
What's Next After Lean Six Sigma Training?
Once you complete any of our belt training options, you will be able to opt for the certification. To obtain it, you need to take and pass our exam corresponding to the belt level. Those that have gotten trained in other companies or by different experts can also request the exam and opt for getting certified by our company without any issues.
It is important to get a Lean Six Sigma certification in order to demonstrate your understanding and compliance with the methodology and fulfill your role within a company. Therefore, do not hesitate to contact us at Lean Six Sigma Experts of Georgia to obtain it.

There are so many areas or regions where we offer these services with most of them being cities.
However, if you need any of these services, you need to contact us. The list below comprises the areas where we offer these services.