Georgia Lean Six Sigma Yellow Belt Training and Certification

Starting in Lean Six Sigma means you will need to focus on its structure, principles, terminology, and building a base you can rely on to learn how to implement the methodology later on. For this, our yellow belt training is the right option.
At Lean Six Sigma Experts of Georgia, we focus on providing the required training for workers in a company or particulars that are trying to understand and interpret Sigma. Since it is a methodology that requires time to learn but not only theory but also practice, we have built our 6 Sigma courses based on what must be learned in every phase.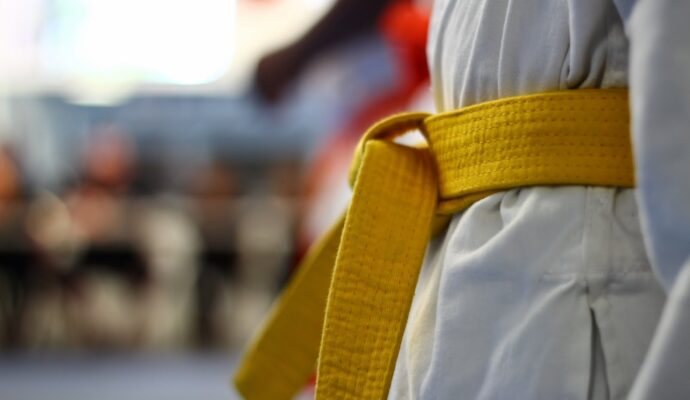 The Lean Six Sigma levels are known as 'belts' and, in this case, the yellow belt represents the initial one. Anyone who does not have knowledge and understanding of the methodology must start at this level and although it is not mandatory to go for the next belt, we highly recommend taking the training step by step. But what does our yellow belt include?
Unlike what it seems, there are several aspects and elements to review during this phase. Structure, principles, and terminology, are only a few ones. Our experts will make sure to teach you about its objectives, tools, how it is useful for companies, and why it is so relevant and important for organizations from different industries and all sizes.
This means you can rely on us to cover every small but crucial detail about 6 Sigma and help you to start implementing it in your company or providing you with the tools to develop the required skills and bring value to your personal career.
What Does Lean Six Sigma Yellow Belt Teach?
---
The previous mentions are an overview of the training. However, to break down the knowledge you will obtain during this belt, we need to start by mentioning the main framework: DMAIC. This framework focuses on the main 5 steps of bringing continuous improvement to the company through Six Sigma.
Define, measure, analyze, improve, and control, are what stand for DMAIC. Following it allows companies to go through each phase properly until they are able to achieve the final result of having more control over processes and improving them. Although it is part of the topics we include during our yellow belt course, it is not the first one we will introduce you to.
First, we need to make sure you understand the full concept of 6 Sigma and how it helps companies to achieve process improvement. Also, we have to include its terminology and instruct you on how you can collect data and measure processes.
Once a full understanding of the concepts, terminology, and basic data collecting is achieved, we will move onto DMAIC, how you can incorporate Lean 6 Sigma and prepare you to meet the role of reporting issues and measuring projects within an LSS team and company implementing it.
Who Can Take A Yellow Belt Course?
---
There are no special requirements for people who want to be introduced to 6 Sigma. The only one would be the desire to learn every detail of the methodology and develop skills that will be relevant to implement it but also to build an LSS expert's profile.
In our company, Lean Six Sigma Experts of Georgia, we open our doors to companies that want to train part of their employees in the methodology but also to particulars that want to boost their career options. Companies that want to implement Lean 6 Sigma should consider the option of training their employees at least in the most basic level for now.
In this way, they will build an LSS team that can handle future projects and the entire implementation process. Indeed, yellow belts cannot start or manage projects, but they play a role in reporting issues and measuring effectiveness and processes.
For individuals, learning Six Sigma means more career opportunities, develop useful skills, learn about the most relevant process improvement method which all companies are trying to implement, and bring value to their resumes. Those who are interested in taking the yellow belt training can choose between the in-person and online options. Our yellow belt online course is available for anyone in Georgia and even outside of the state. While our in-person is open for anyone in the state regardless of the city where they are located.
Yellow Belt Certification in Georgia
Our Lean Six Sigma yellow belt service does not include training or a course alone. We also provide the certification option for those that finish the program, which usually takes between 10 to 20 hours or around 2 weeks to complete. In order to get a yellow belt certification, you need to take the international exam that consists of 100 questions with 2 to 3 hours to complete it.
If you pass it, our experts will provide you with the certification, which will allow you to fulfill the small LSS role within any company and organization. Although the training is the most important part of learning Six Sigma and being able to work around it, the certification demonstrates your compliance, knowledge, and brings the opportunities you are looking for.
Now, it is not a certification available for companies or organizations. Only workers within a company or particulars that take the training are able to get certified.
Does Lean Six Sigma Yellow Belt Certification Increase Salary?
Any person who gets an LSS certification in any level or belt available will enjoy the benefit of accessing a better salary. For those with a yellow belt certification, they will be able to earn between $55,000 to $100,000 per year.
The final salary you happen to have within a company depends on your specific role, workload, and conditions the organization offers you. But if you are worried about Lean 6 Sigma and our yellow belt training not being worth your time and money, this is something you can forget about.
Increasing your salary is just one of the benefits you obtain from getting trained and certified. Therefore, we are confident that you will find it worth it and decide to have access to our 6 Sigma yellow belt services starting today.

There are so many areas or regions where we offer these services with most of them being cities.
However, if you need any of these services, you need to contact us. The list below comprises the areas where we offer these services.