Best Local Lean Six Sigma Experts of Atlanta, GA

Most companies in Atlanta address their necessary of improving processes and reducing waste by implementing Lean Six Sigma and building a changing culture to bring more flexibility. To integrate the methodology, a full understanding and interpretation of the methodology is required, which can only be achieved through proper training and gaining experience.
Here at Lean Six Sigma Experts of Georgia, we focus on delivering solutions that allow companies to work in the method for their growth and for particulars to learn and have more career options. Companies and particulars obtain different benefits when learning about 6 Sigma but the goal of implementing it to boost processes and performance is the same; the role is what changes.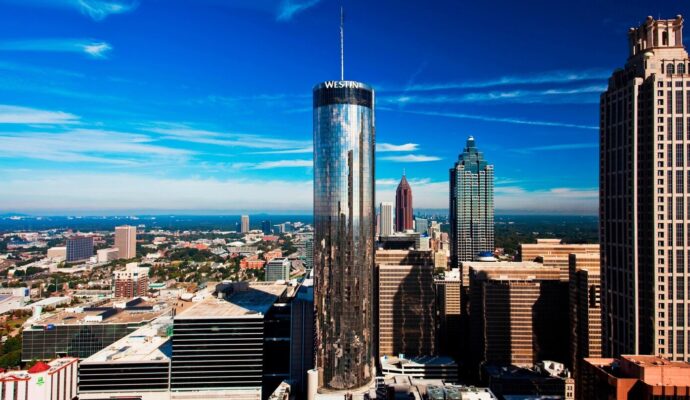 As an expert in the methodology, you will be able to work with any organization and company since 6 Sigma can be used in any industry. While companies will focus on their integration to achieve results. Our role in all this is to provide you with two main services:
Lean Six Sigma Training.

Lean Six Sigma Consulting.
What Is Lean Six Sigma Training?
---
We will focus on teaching you everything about the methodology, starting with the concepts, principles, and explaining what is Lean Six Sigma. Our training programs are divided into 3 main belts that are considered the levels in Lean 6 Sigma:
Yellow belt training: we focus on the basics, principles, concepts, main tools, data collecting, and how the methodology is implemented.
Green belt training: we add more topics that include Lean Six Sigma tools and develop skills to start and manage projects within the team.
Black belt training: all aspects and elements to implement Six Sigma are reviewed while missing ones are included. Developing problem-solving and leadership skills is also a focus on this belt.
Depending on the Lean Six Sigma training you go through, you will fulfill different roles within a company:
Yellow: only reports process issues, collect data, and measure processes as well as effectiveness and productivity.
Green: you know the essential about 6 Sigma tools to follow different phases and start or manage projects to achieve process improvement, waste reduction, and other objectives of the methodology.
Black: you fulfill roles as a teacher, mentor, supervisor, coach, and leader.
How Does Our Consulting Service Help You?
The task of implementing 6 Sigma in a company will require assessment, experience, and start several projects. When you decide to request our Lean Six Sigma consulting service, we will have our consultants working in achieving the main objectives of the methodology within your company:
Reducing waste.

Eliminating defects and variations.

Achieve customer satisfaction.

Find and solve problems.

Achieve continual improvement in processes, performance, and all areas of the company.

Our service is aimed to work with the methodology within any organization. Therefore, if you are trying to integrate it into your business, this is how we will help. With that said, you can rely on us from any city and town in Georgia, which means our Lean Six Sigma consultants will be available no matter your location.
Let us know where you want us to start and what you need for your company in Atlanta or as a particular interested in Six Sigma.
There are so many areas or regions where we offer these services with most of them being cities.
However, if you need any of these services, you need to contact us. The list below comprises the areas where we offer these services.